Ladakh
Ladakh is a mountainous region and a Union Territory in the north India and in the area known as the Trans-Himalaya, (the lands beyond the Himalaya: Tibet, Xinjiang and northern Pakistan). It's slightly smaller than Scotland, the settled population lives between 2700m and 4500m, and nomadic encampments can be found even higher. The people are a mixture of Buddhist and Muslim 50% of each. Buddhists are the majority in the east close to the Chinese border and a slight majority overall while Muslims have the majority in the north and west. Travelers are likely to see more of the Buddhists as the majority of the tourist attractions are in the east and directly related to Tibetan Buddhist culture.
Daily flights to Leh are from Delhi, Srinagar, Jammu and elsewhere. These are, however, subject to inclement weather and may be cancelled at any time, keep your schedule flexible. Altitude sickness is also a worry given the altitude.
You can ride into Leh between June and mid-October (when the roads are open) on a motorcycle too.
Bikers usually follow either of the 2 routes
1. Delhi -> Jammu -> Patni Top -> Srinagar -> Kargil -> Leh
2. Delhi -> Chandigarh -> Manali -> Sarchu -> Pangong lake -> Leh
Other Destinations of Ladakh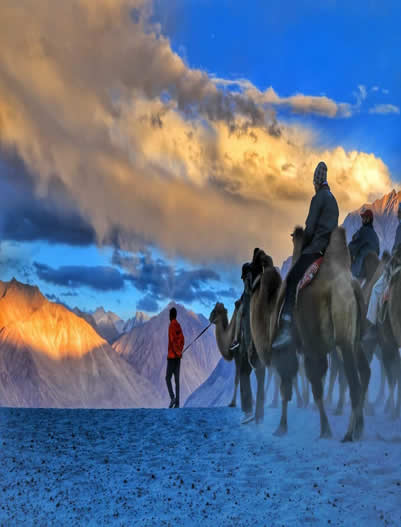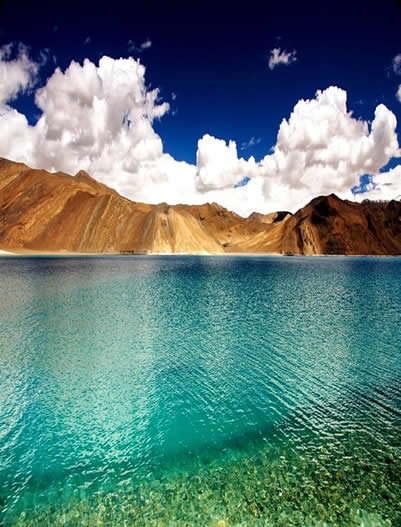 Ladakh Tour Packages